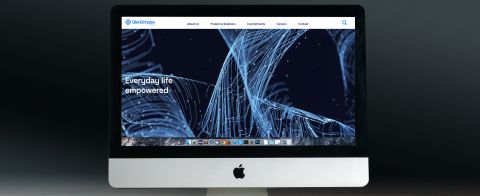 New Glen Dimplex Group Website
on | 1 min read
This week sees the launch of new Glen Dimplex Group Website. The site has been developed in collaboration with colleagues across our international businesses to tell our story, share our Purpose, and to bring to life our mission – Everyday Life Empowered.
In addition to delivery of the refreshed website, a new short video has been developed which explores our incredible heritage, spanning over half a century, our business today and our exciting future as we make steps towards being a leader in the sustainable world by empowering the everyday lives of our customers.

Watch the new Glen Dimplex Group film on the homepage to learn more.