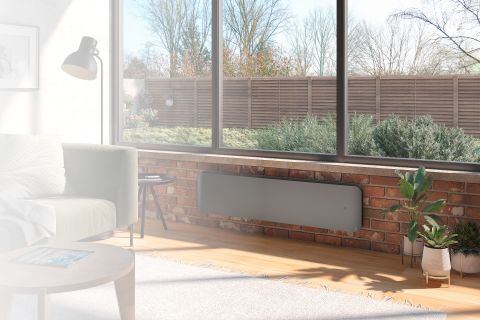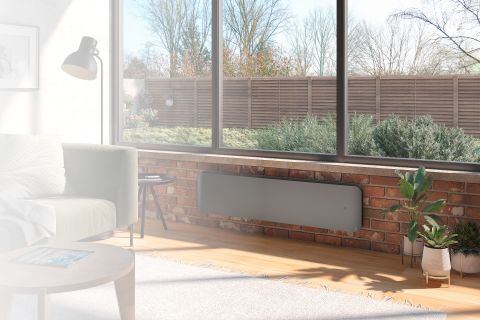 Heating & Ventilation
Backed up by half a century of experience, we design and manufacture a wide range of electric heating and ventilation products and solutions for domestic and light commercial buildings, for new-build and retrofit applications.
Committed to innovation, focused on the future
Continued investment in innovation and a strong focus on collaboration lie at the very heart of everything we do. Powered by a dedicated international team of application designers, engineers and other specialists across more than 20 sites around the world, we develop innovative solutions encompassing heat pumps, direct electric heating, high heat retention storage heaters and ventilation, integrated with smart controls and Internet of Things capability.
Connecting customers with the future of heating and ventilation
Our rich heritage and unrivalled expertise set us apart as a trusted professional partner of choice, offering high-quality products and solutions for a wide range of applications and budgets. Working in close collaboration with installers, builders, specifiers and architects, we empower our customers with solutions which meet the regulatory and comfort requirements of today and tomorrow.
Plotting the path to decarbonisation through the electrification of heating and cooling
As the world faces the immense challenge of tackling climate change, decarbonising heating and cooling in buildings is a top priority. We aim to make the energy transition as easy as we can, with highly efficient electric solutions which provide alternatives to fossils fuels and can help to maximise the use of clean energy from renewable sources.
Comfort and control at your fingertips
Our products deliver an enhanced user experience, providing comfort and convenience alongside efficient performance thanks to sophisticated onboard controls and remote connectivity. Our advanced Internet of Things capabilities allow us to integrate easily and securely with third parties. The in-built flexibility of our appliances means that they can be controlled intelligently and used for demand response, working with the needs of the electricity grid to maximise consumption of renewable energy produced by the wind and sun, whilst always meeting the comfort requirements of the end user.
Our heating & ventilation brands
Our current brands carry more than 760 years of collective brand heritage between them.
Dimplex
Connected – Electric Heating – Electric Flame – Heat Pumps
Campa
Smart – Connected – Electric Heating
Muller Intuitiv
Smart – Connected – Electric Heating
Searching for the right heating
& ventilation solution?
See the range of Glen Dimplex Group products and services currently available in your region.
Contact Us
Get in touch
We're always happy to collaborate with new customers on their projects. Find out what we could do to optimise yours today.