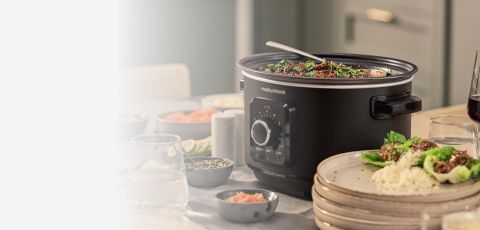 Consumer Appliances
Working across three core domestic categories in kitchen, home and sound, we are passionate about providing outstanding consumer experience. From range cookers and food preparation appliances to retro-designed radios and cutting edge speakers, we continually push for maximum potential from everything we produce, redefining the art of products made to last.
At home in every household
Our understanding of the market is unsurpassed. As a leading provider of consumer-led solutions across several renowned and trusted brands, we have developed exceptional consumer confidence through the decades. Consistently delivering high quality products and seamless customer care means we can shape living conventions and make everyday life more sustainable for our consumers.
Innovation to drive exceptional solutions
We are curious and open minded to new possibilities to develop inventive consumer solutions in our products, packaging and approach to consumer care. We listen carefully to the consumer to understand their needs and create consumer-validated solutions that drive desirable brands and a loyal customer base.
A lifetime of quality in every use
We believe consumer solutions of the future must satisfy both the customer's expectations of enhanced product life cycles and the demands of the regulatory landscape. To this end, sustainability is embedded into our culture. By enhancing our design focus and transforming how we manage resources we will meet consumer needs as well as our sustainability targets.
Our consumer appliance brands
Trusted domestic brands designed to stand the test of time.
Searching for consumer appliances?
See the range of Glen Dimplex Group products and services currently available in your region.
Contact Us
Get in touch
We're always happy to collaborate with new customers on their projects. Find out what we could do to optimise yours today.