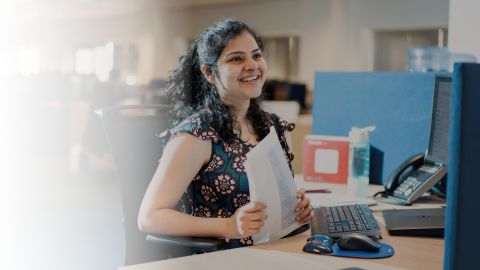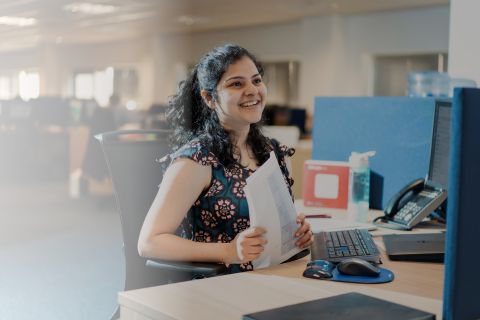 Working at Glen Dimplex
A privately owned company providing international opportunities to match any ambition.
This is what drives us every day
We think customer
We take the time to listen to our customers and understand their needs and ambitions. The more we know about them, the better we serve them.
We care about people
We care about our people, our partnerships and our customers. We value long term relationships built on professionalism and trust.
We value innovation
We are an international community of solvers, combining human ingenuity, expertise and technology to deliver products and solutions that empower everyday life.
We keep it simple
We cut through the complexity to make things easier, finding the insight needed to communicate universal value for a worldwide audience of customers and consumers.
Meet Our People
People and innovation are the power behind our business
Mike Cavanagh - Group Head of Communications, Glen Dimplex Group
"I've been part of the team at Glen Dimplex for 5 years this year, performing a wide range of diverse and interesting roles. I thrive on building relationships and feeling empowered; two things that define my career experience at Glen Dimplex. Every day I work with amazing people that want to get things done, and I'm given the freedom to express my individuality and take personal responsibility in an environment that helps me excel."
Louise McGandy - Project Coordinator, Glen Dimplex Group
"I work as a Project Coordinator in Dublin and in my role, every day is different at Glen Dimplex - it is a dynamic place to work, with so many new and exciting challenges and opportunities! For me, the best thing about working at Glen Dimplex is the people. I get to work with such wonderful colleagues who I learn so much from everyday."
Amy Barry - Head of Marketing, Glen Dimplex Australasia
"I love working at Glen Dimplex for the people, the passion and the ability to make an impact. From day 1 I've felt welcomed and included by everyone from the CEO to the Payroll team and the guys in the warehouse! People at Glen Dimplex genuinely care about each other and make an effort. The passion for doing work that we're proud of is evident in all departments; it's infectious and incredibly motivating.
Sahil Anand - Senior Business Development Manager, APAC & Middle East, Glen Dimplex Precision Cooling
"I joined Glen Dimplex in 2015 initially managing the Heating Business in India and have since had the opportunity to work with others to expand our cooling range throughout the entire Asian market and the Middle East. I believe in putting myself firmly in my customers shoes. This starts with a genuine interest in the culture of the relevant country."
Gareth Attwood – Head of Manufacturing, Glen Dimplex Home Appliances
"In my 26 years at GDCA, I have been able to continuously develop through a variety of opportunities, from my early years as an Apprentice Engineer into lead roles within our product design team, to helping shape the business through transformation. I have a passion to make our business the best it can be and drive continuous improvements in the way we work. What I enjoy most and has been a constant over my time in the business, is the people. We have an amazing team which is the key to our success"
Our brands meet consumer needs from heating
and cooling to showering and cooking.
Benefits
Reasons to work at Glen Dimplex
Work with us and you'll join a community of thinkers, challengers, entrepreneurs, and innovators. Our brilliant, and bold talent network are making the sustainable strides in products and systems that people will benefit from for years to come.
We are a people-powered business fuelled by strong, straight forward, positive relationships. Empowering our employees generates fresh thinking, focused customer delivery, and enables us to responsibly serve the communities in which we operate.
With jobs in locations all over the world, a passion for innovation, and a respect for long-term local relationships, who knows where your career will take you. We have some of the most exciting international roles in the industry and we're proud of the diversity this brings to our thinking.
We're proud of our history, of where we are today, and where we're headed. For our employees and colleagues, both present and prospective, we promise to invest in you for the long term and to generate a future we can all be proud of.
Careers
Join the team
We are an international group, connecting more than 8,000 people, working together across 4 key sectors in 20 countries.
View Open Roles
We are an international group, connecting more than 8,000 people, working together across 4 key sectors in 20 countries.
Our Purpose
To be a leader in the transition to a sustainable world, empowering the lives of our customers with products that are built to last.
Our Team
With a wealth of experience and industry knowledge, our executive team, executive board and supervisory board work together to deliver on our strategy and purpose for our people and our customers.
Sustainability
People, innovation and sustainability are the power behind our business - collaborating across borders and teams to drive the innovative thinking that empowers everyday life.